Welcome to our New Look B2B Site
Welcome to Aber Living's new B2B Website. Designed by WebNinja, our new-look website offers more functionality than ever before, making it easier to order and track your purchases.
---
---
What you can do within our new Aber Living B2B Site
1. Basic Ordering through Categories.
2. Express Ordering.
3. Quick Ordering.
4. Re-Order.
5. Order Template.
6. Cart Function.
7. In-Stock Notifications.
8. Drop Shipping.
9. Invoice Visibility.
10. Backorder Visibility.
---
---
Order by Brand or by Category
Our new-look website allows you to order by Brand or by Category. Simply choose your preferred option and then filter using the side menu to locate the product easily.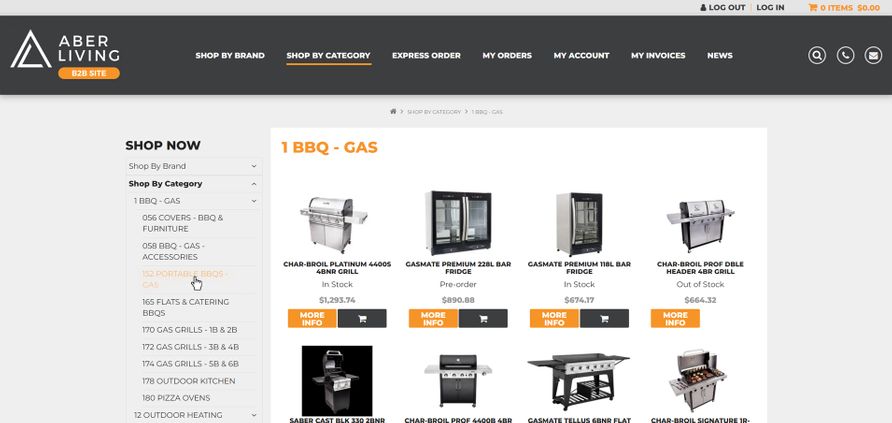 Each product shows the current stock availability, whether it is In Stock, Out of Stock or if Pre-Orders are available. To see only the products that are In Stock, click the Show Only In Stock Filter in the left-hand Filter column.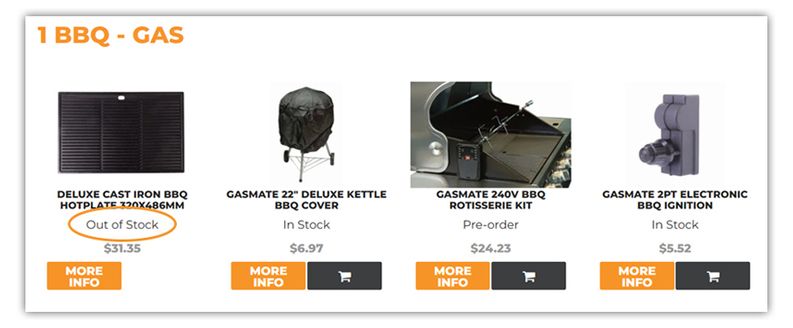 To see more in-depth information about expected delivery dates, click on the More Info Button. If the information you need isn't accessible, click the Make an Enquiry button. If the item is in stock, simply Add to Cart and checkout.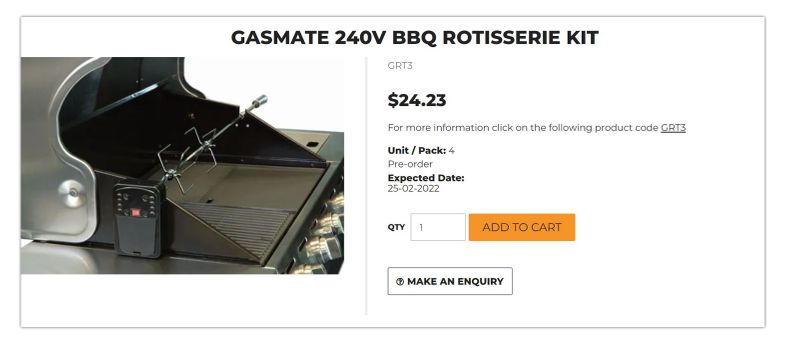 ---
Express and Quick Ordering
Express Order allows you to quickly find a product by simply entering the product code and adding it to your cart.

Quick Order is a list of items that you have previously ordered via the Aber Living B2B site. To access Quick Order, click on My Account and navigate to Quick Order. Scroll through the list, choose the quantity and then 'Add To Cart'.

---
Re-Ordering and Order Templates
You can easily Re-Order a previous invoice so you will receive the same items without needing to re-enter each individual item to their cart.
You can also create your own Order Templates. For example, if a you are ordering only LPG cylinders, you can add all your desired cylinders to a template. Save the template, and then next time, simply add the order to your cart. You can have multiple templates for different types of orders such as Seasonal Items, Fuel, Kiwi Camping Products, Smokers etc.
To create an Order Template, click on My Account, then click on View my Order Templates. Create a New Order Template, Edit the fields within the template to include all the products you require. Save the template for future use.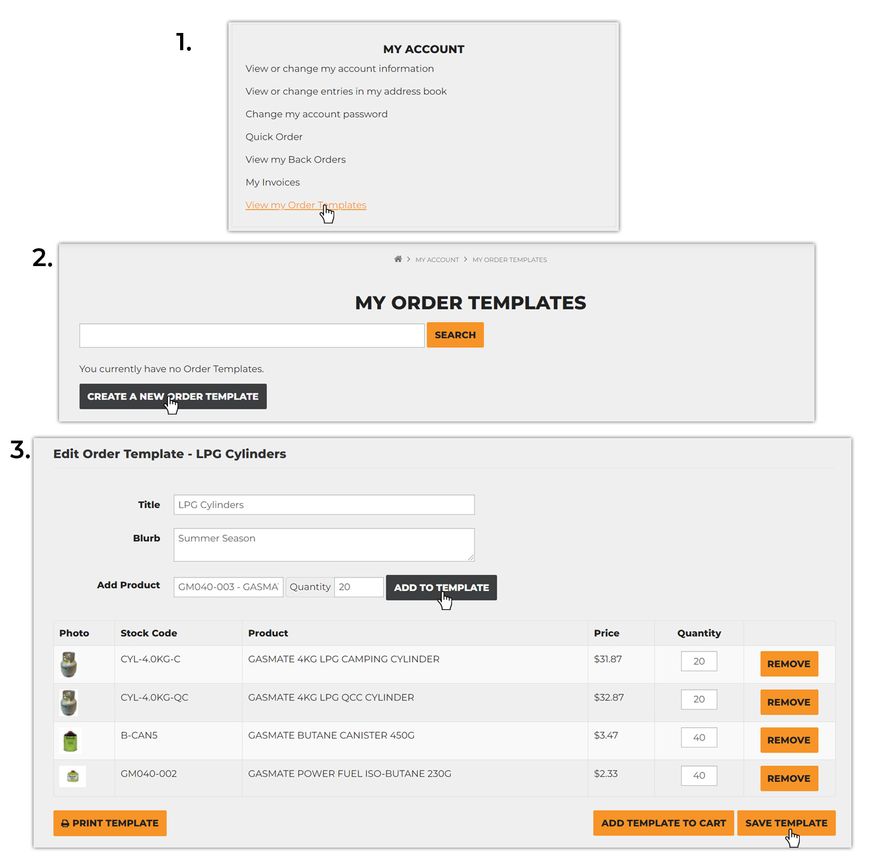 To access the templates in the future, click on My Account, then View My Order Templates. Your previous Saved Templates will be listed so you can quickly add them to your cart.
---
Drop Shipping
Have an order Drop Shipped direct to the end consumer with our Drop Shipping option. To access this function, place the order as usual. Your details will appear for the Shipping Address. Click Drop Ship This Order, then proceed to add the new delivery address.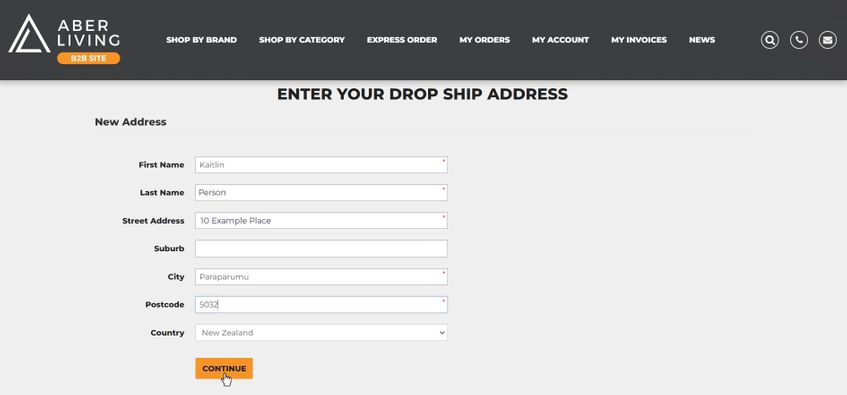 ---
Cart Function
You can now add items straight to your cart from the product Home Screen, rather than having to go through the product itself.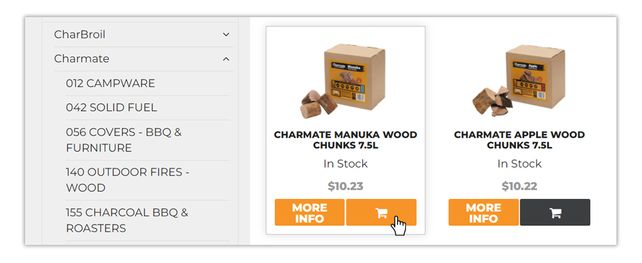 ---
Invoice and Backorder Visibility
You now have total visibility on all previous invoices, both offline and online. You can also check on your payment balances.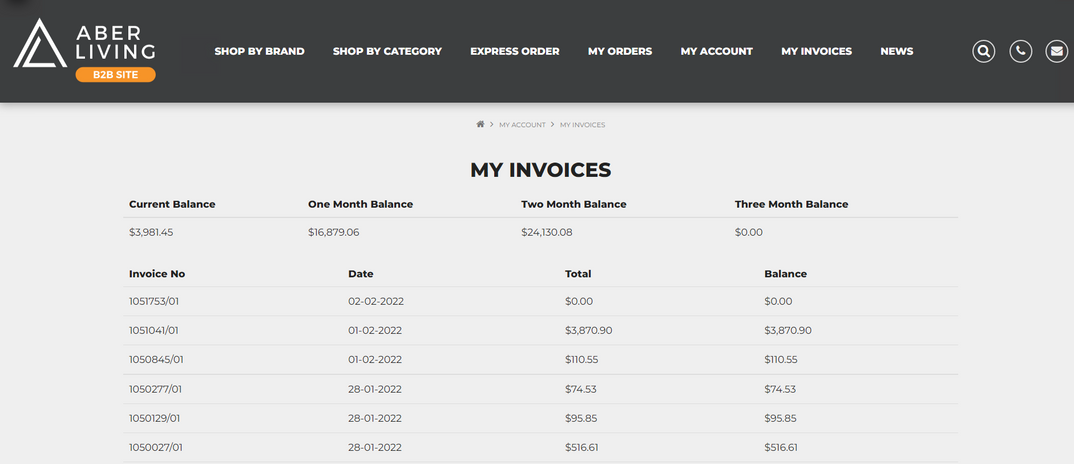 You are now able to see what items are on Backorder for your individual orders. To access, click on My Account and then View my Back Orders. From here, you can click on any backorder and will be taken to the product page which shows when the next expected date is.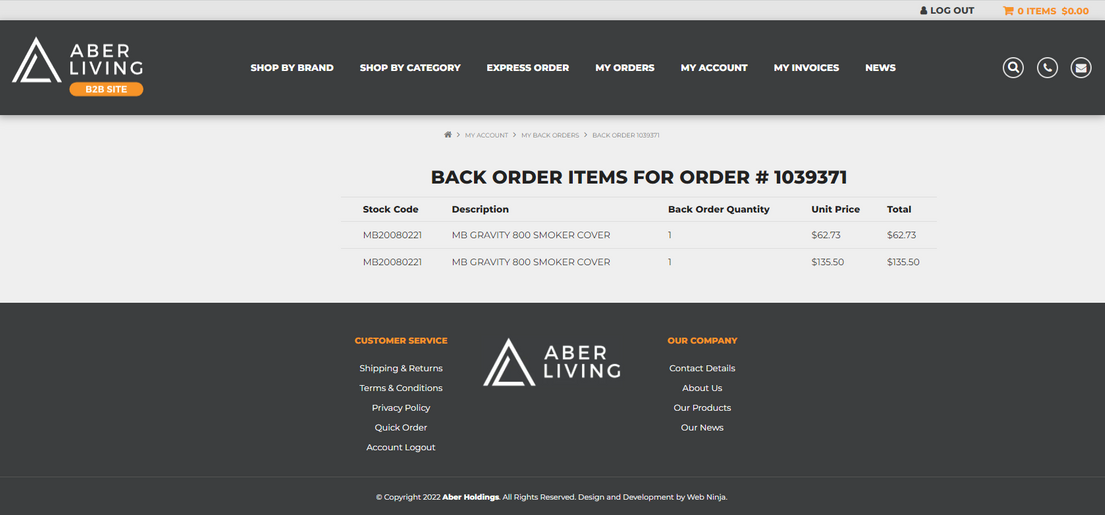 ​
If you have any questions about our new B2B site, feel free to call us on 0800 161 161 to speak to one of our friendly staff.
Recent News